Pet Bells
Pet bells come in all shapes and sizes, from dog bells, to sheep bells, to turkey bells, we have all bells you need! Put bells on your animals to keep track of them and protect them from predators. Bells add music to your home and train your animals.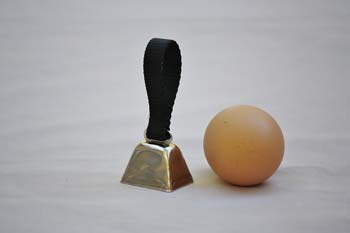 Turkey Bell
Height: 1"
$4.99

A16827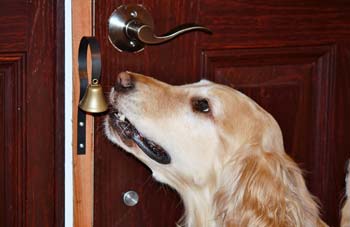 Dog Bell
Height 7"
$11.49

ObbSK1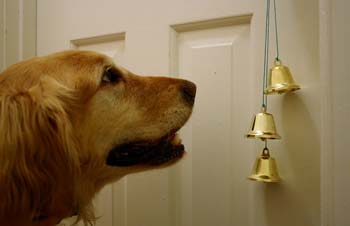 Dog Bells
Height: 1 1/4"
$0.99

Orh5459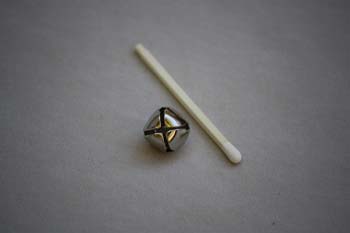 Cat Bells
Diameter: 1/2"
$0.29

Ob3411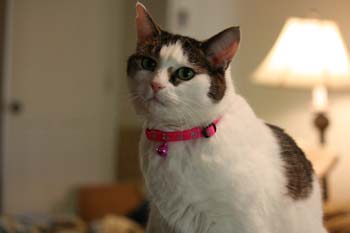 Cat Collars With Bells
8-12" Adjustable Length
Other Colors Available
$5.99

C4063848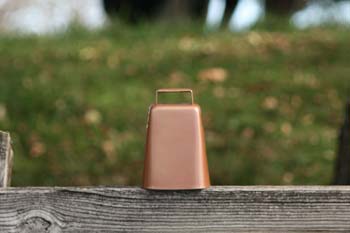 Horse Bells
Height: 3 3/4"
$10.49

Obb4KY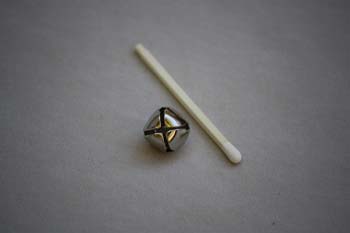 Hamster Bell
Diameter: 1/2"
$0.29

Ob3411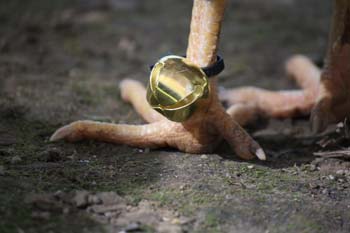 Chicken Bell
Diameter: 1"
$0.49

Objb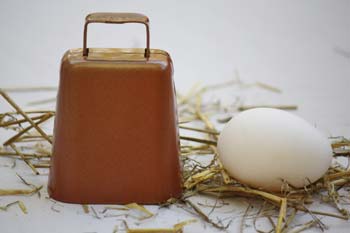 Donkey Bell
Height: 3 1/4"
$9.99

Obb5KY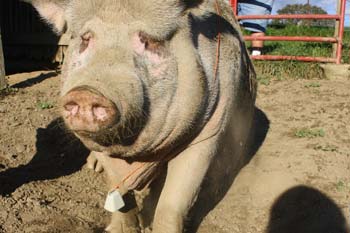 Pig Bell
Height: 1 3/4"
$1.99

C4964169

Pet Bells Knowledgebase
How To Use Dog Training Bells: Potty Training A Puppy With A Bell
It takes a bit of patience, love, and persistence to train your furry friend how to ring a bell. With these simple steps, you will be well on your way to an obedient, potty trained dog!
You will need a loud enough bell or set of bells for your dog to ring. These dog bells and dog training bells work very well. You will eventually tie these bells to ribbon or string, or attach them near the door.
After choosing your dog bell, show it to your dog to familiarize her with it. Encourage her to touch it and play with it. If she touches the bell, become very excited and reward her with a treat! Repeat this several times over several days. Once she is touching the bell on her own, move to the next step.
Show your dog the bell. Take her paw and gently tap it so it rings. Do this frequently over a few days. Only reward her with a treat when she is doing it on her own.
Now, place your potty training bell near the door. Lead your dog to the door and show her the bell. She should be getting used to seeing the bell and knowing what to do. Allow her to watch as you place a treat outside the door and encourage her to ring the bell. When she rings the bell, open the door and reward her with the treat and verbal praise! Once she starts ringing the bell right away, it is time to move on to the next step.
The next time you think she needs to potty, point to the bell and tell her to ring it. When she rings it, let her out. If she starts dilly dallying or playing instead of pottying, bring her back inside. It is important to do this, because you don't want her ringing the bell every time she spots a squirrel or just wants to play. When she rings the bell and goes out to potty, let her back in and give her a treat! Repeat this action every time you suspect your dog needs to go outside, and always reward her when she does the right behavior!
See our two styles of dog bells
here
and
here
.
Cat Bells To Protect Small Animals
If you want to protect small animals from your feline friend, then you need cat collars with bells! Cat bells warn birds of an approaching hunter, and they discourage your cat from stalking. A jingle bell is the best bell to use for this purpose. The enclosed bell will make the most noise as your cat prances about. Purchase
jingle bells
to tie to your cat's collar or purchase an entire
collar and bell set
.
Be aware: as your cat gets used to the sound of the bell, it may change its gait and demeanor to not ring the bell. It is best practice to use multiple bell types and rotate them, such as a jingle bell and
tiny copper cowbell
. Also, multiple bells on a collar will make more noise.